Finally you will be able to enjoy your feet rested with Zuekkos Easer and without the risk of falling!
1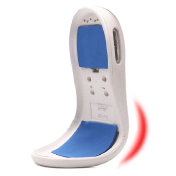 Versatility and design.
Varied designs and colours for any occasion and look: you won't have to give up comfort and stability to go for a drink.
2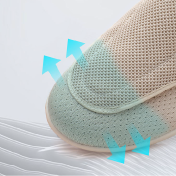 Comfortable and easy to put on and take off.
Extremely easy to fasten and unfasten, as well as to put on and take off. You can adjust them as you like at any time, or even change slippers.
3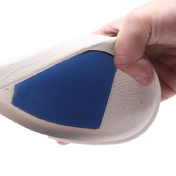 Durability and resistance.
Its high quality materials give it that flexibility and resistance so necessary in the day to day. In addition, its fabric is breathable and soft.
As featured in
About Zuekkos Easer
Perfect for all kinds of situations: at home, in the street, for a stroll... Their design and comfort make Zuekkos Easer versatile and ideal.
They are incredibly easy to put on and take off: their velcro fastening and their wide space make it easy to change from your usual footwear to these slippers.
High-quality materials make them flexible, durable and highly breathable: perfect for wearing even with very swollen feet or with additional orthopaedic devices.
The inside of the slippers is soft and comfortable, and the 3D-embossed soles stimulate the soles of your feet and help you relax.
Main advantages.

Made with light and robust materials.
The Zuekkos Easer are robust and durable but at the same time very light.

Comfort
Lined on the inside with a warm and comfortable material, it will seem that you are wearing a sock.

Guaranteed comfort and safety.
With their non-slip sole you will avoid silly falls and you won't have to worry about slipping.

Design and trendy.
Despite being an orthopaedic slippers, they are trendy and you can combine them with any kind of clothes.

Also for big sizes!
You won't have to worry because they are made in large sizes so that you can wear them without any problem, regardless of the number of feet you have.

Completely ergonomic
The Zuekkos Easer adapt to any type of foot without any problem.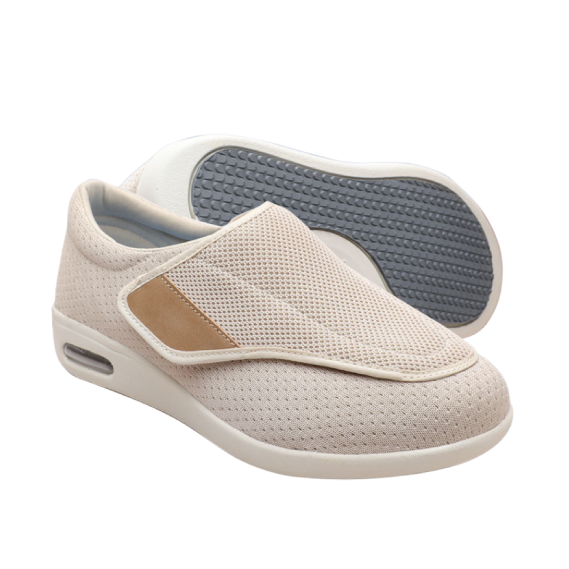 FAQS
Can they be worn in summer?
Yes, they are very breathable.
Are they heavy?
No, their materials are very light, so they are easy to wear.
Are they just for indoors?
No, their sole and wide variety of designs make them perfect for outdoors.
Do they slip?
No, their rubber sole protects against slips and falls.
Buy now
50% off and FREE delivery!



I bought this product when I saw the 50% discount for it. The truth is that I had been looking for something like this for some time and despite not knowing this brand, I decided to take a chance. One of the best purchases I've made.


Excellent quality for the price and fast delivery. The website offers many advantages for older people... Good prices, and the order arrived the day promised. I bought two units since this was the best price/quality ratio among all my options and I will definitely be back for more.


It was the first time I was buying something like this and until now, I had always felt loyal to certain well-known brands that also happen to be more expensive. The difference in price and the good product reviews compared to other similar products is what made me decide to finally try it. After several weeks of use, I must say that I am extremely satisfied. Very good purchase, I highly recommend it!


I am thrilled with the purchase of this product! It meets all expectations, plus shipping is fast and it comes in a well-protected box. I was looking at reviews for other brands and none of them fully convinced me. I finally came across this brand and this product and saw that almost everything was positive.
This website is an advertisement and not a news publication. This product is not intended to diagnose, treat, cure or prevent any disease or health condition. The information provided herein should not be considered a substitute for the advice of a physician or other health care professional. This product is not intended for medical use. They may be useful in certain high-risk situations never as a substitute. As each individual is different, results may vary.